Looking for a delicious and easy side dish to serve at your next cookout? Look no further than Traeger potato gratin.
This dish has all the comforting flavors of a traditional potato gratin but with the added bonus of a smoky, grilled flavor.
In this recipe, I'll show you how to make a delicious Traeger potato gratin that will have your guests coming back for seconds.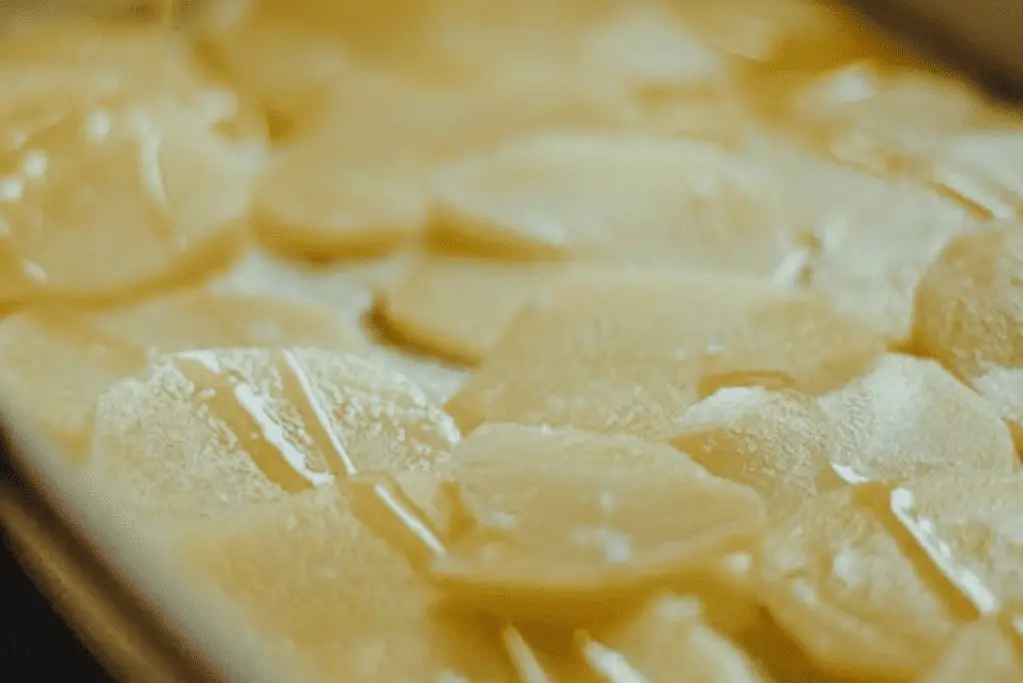 Ingredients for Traeger Potato Gratin:
4 large russet potatoes
2 cups of heavy cream
2 cloves of garlic, minced
1 tablespoon of thyme, chopped
1 tablespoon of rosemary, chopped
1 1/2 cups of grated Parmesan cheese
Salt
Pepper
Instructions for Making Traeger Potato Gratin:
Step 1
Preheat your Traeger grill to 350°F.
Step 2
Peel and slice the potatoes thinly, about 1/8 inch thick.
Step 3
In a saucepan, heat the heavy cream over medium heat. Add in the garlic, thyme, rosemary, salt, and pepper. Let the mixture come to a simmer, and then remove it from the heat.
Step 4
Layer the potato slices in a 9×13-inch baking dish. Pour the cream mixture over the potatoes, making sure to cover each potato slice. Sprinkle the grated Parmesan cheese over the top.
Step 5
Place the baking dish on the grill grates and close the lid. Let the potato gratin cook for 45-50 minutes or until the potatoes are cooked through, and the top is golden brown.
Step 6
Remove the baking dish from the grill and let the potato gratin cool for a few minutes before serving.
Why Make Traeger Potato Gratin?
Grilling the potatoes on a Traeger grill gives them a unique smoky flavor you won't get from traditional potato gratin recipes.
The high heat of the grill also helps to create a crispy texture on the top of the gratin. This dish is perfect for grilled meat, especially when served alongside fresh vegetables.
Tips for Making Perfect Traeger Potato Gratin:
Use a mandoline to slice the potatoes thinly and evenly.
Use heavy cream to create a rich and creamy gratin.
Don't skimp on the herbs and spices. They add depth of flavor to the dish.
Use freshly grated Parmesan cheese for the best flavor.
Let the potato gratin rest for a few minutes before serving to allow the flavors to meld together.
My Final Thoughts
Traeger potato gratin is a delicious and easy side dish that is perfect for any cookout. The smoky, grilled flavor of the potatoes combined with the creamy and cheesy topping makes this dish a crowd-pleaser. With these simple tips and tricks, you'll be able to make a perfect Traeger potato gratin every time.
Frequently Asked Questions
Can I Use Different Types of Potatoes for This Recipe?
While russet potatoes work best for potato gratin, you can also use Yukon Gold or red potatoes.
Can I Add Other Ingredients to This Recipe?
Absolutely! For additional flavor, feel free to add other ingredients, such as bacon, caramelized onions, or roasted garlic.
What Can I Serve With Traeger Potato Gratin?
This dish pairs well with grilled steak, chicken, or fish. You can also serve it alongside a salad or roasted vegetables for a complete meal.
Make sure to check out my other Traeger Potato Recipes here.