Potato chips are a classic snack that everyone loves. But have you ever tried making them on a Traeger grill?
The smoky flavor and crispy texture make them irresistible. In this recipe, we'll show you how to make homemade potato chips on your Traeger grill that are sure to impress your guests.
Table of Contents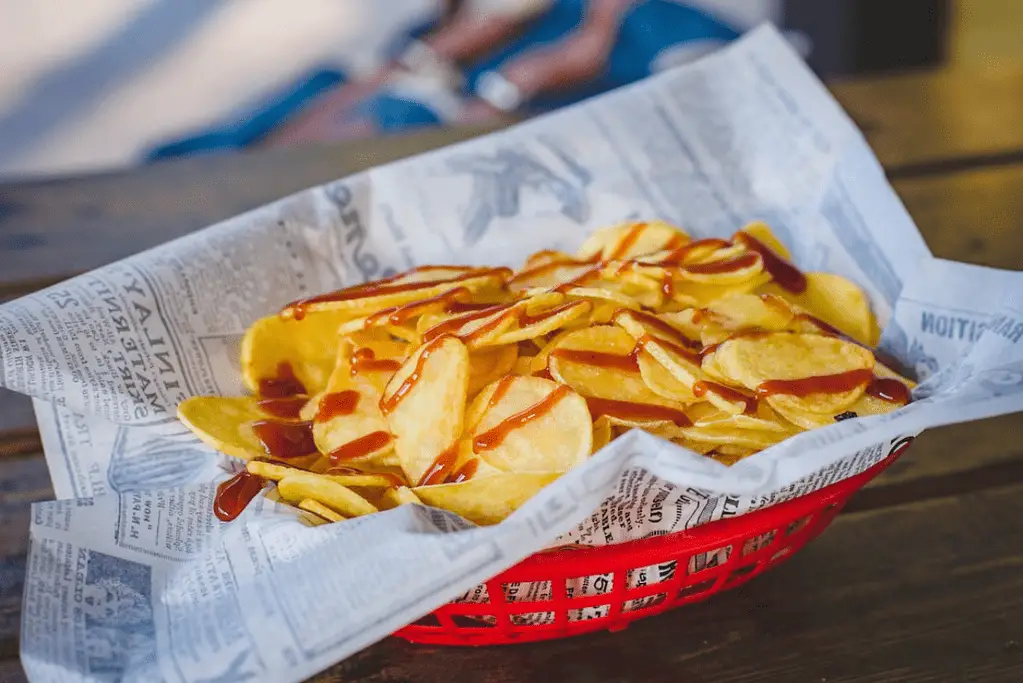 Ingredients for Traeger Potato Chips
4 large russet potatoes
2 tablespoons of olive oil
Salt and pepper to taste
Paprika (optional)
How to Cook Potato Chips on a Traeger Grill (Step-by-Step Guide)
Step 1
Preheat your Traeger grill to 375°F.
Step 2
Wash and dry the potatoes thoroughly. Slice the potatoes into thin, even slices using a mandoline or a sharp knife.
Step 3
Place the potato slices in a bowl of cold water for 10 minutes to remove excess starch.
Step 4
Drain the potatoes and pat them dry with a paper towel.
Step 5
Toss the potato slices with olive oil and season with salt and pepper to taste. Add paprika for a smoky, spicy flavor.
Step 6
Arrange the potato slices in a single layer on a sheet of aluminum foil or a baking sheet.
Step 7
Place the sheet of potatoes on the grill grates and close the lid.
Step 8
Cook the potatoes for about 15-20 minutes or until they are golden brown and crispy.
Step 9
Remove the potato chips from the grill and let them cool for a few minutes.
Step 10
Serve the potato chips immediately as a snack or as a side dish.
Why Make Potato Chips on a Traeger Grill?
Making potato chips on a Traeger grill adds a unique, smoky flavor you can't achieve in a traditional oven. The grill's high heat also creates a crispy texture that you can't get from store-bought chips.
Tips for Perfectly Cooked Potato Chips
Slice the potatoes thinly and evenly for even cooking.
Soak the potato slices in cold water to remove excess starch, which can cause the chips to stick together.
Season the potato chips with salt and other desired spices while they are still warm from the grill for maximum flavor.
Make sure to arrange the potato slices in a single layer for even cooking.
Topping Ideas for Potato Chips
Potato chips are delicious on their own, but if you want to take them to the next level, here are some topping ideas:
Sour Cream and Onion
Mix together sour cream and onion powder for a tangy, savory dip.
Parmesan and Garlic
Sprinkle grated Parmesan cheese and garlic powder over the chips for a cheesy, garlicky flavor.
Spicy Ketchup
Mix together ketchup and hot sauce for a spicy, tangy dip.
Bacon and Chives
Crumble bacon and sprinkle fresh chives over the chips for a smoky, herbaceous flavor.
I hope you enjoy making these delicious potato chips on your Traeger grill. They're perfect for a party or a game-day snack!
Make sure to check out my other Traeger Potato Recipes here.