When it comes to outdoor cooking, Traeger and Pit Boss are two of the leading brands. Both brands have developed reputations for their high-quality grills and other outdoor cooking products.
Whilst it is great that there are two brilliant brands out there for you to try, it can make it tough to know which one you should invest in.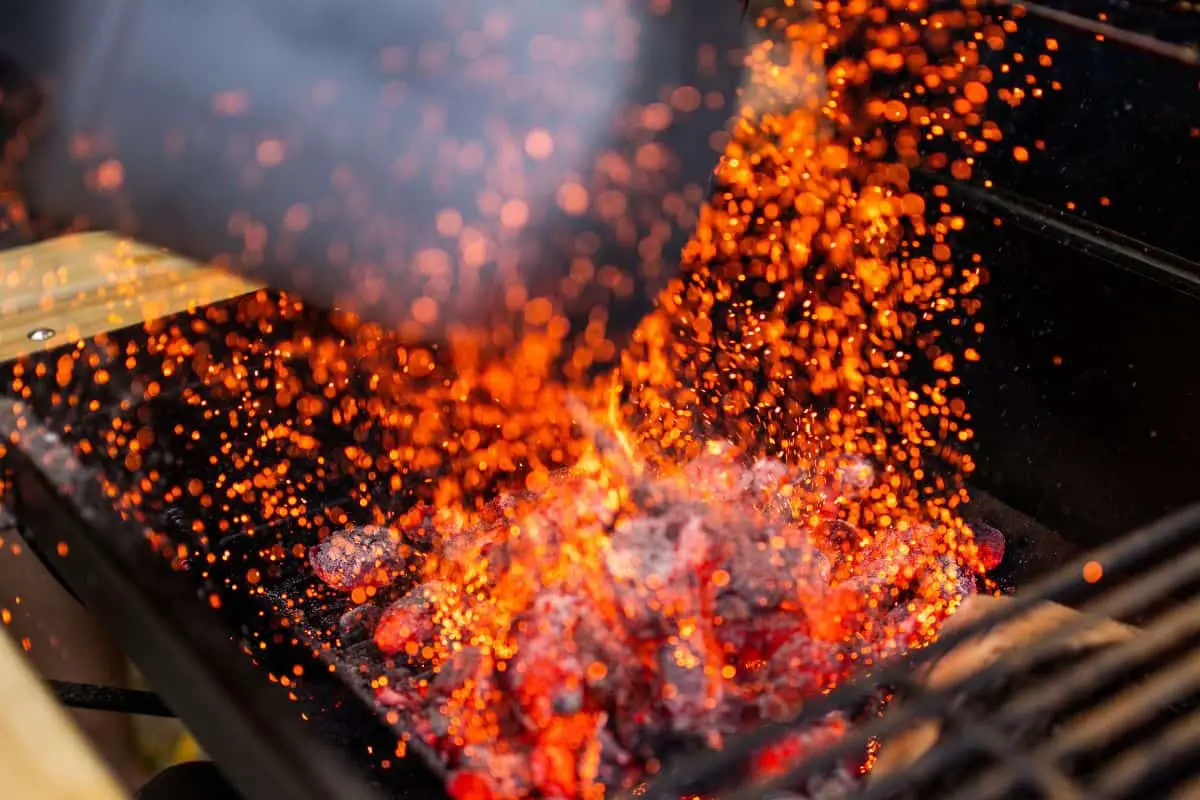 After all, they offer slightly different advantages and disadvantages. This guide will help you pick between a Pit Boss and a Traeger.
Is Pit Boss as Good as Traeger?
Yes, a Pit Boss is just as good at grilling as a Traeger product. Both grill brands are high-quality, hence why they have dominated the industry.
However, they have different features, which is why they are separate brands.
What are the Advantages of Traeger?
Design
One of the main benefits of Traeger as a brand is its design, which is extremely durable. These grills are either made of stainless steel or powder-coated steel.
These are sturdy materials, which ensure that the grills can survive in tough conditions. Plus, the strong materials result in Traeger grills lasting for years.
Cooking Space
In terms of cooking space, both Traeger and Pit Boss offer a wide array of options.
They offer smaller models, which are more portable, and larger versions, which allow you to grill tons of hamburgers, sausages, or whatever else you fancy. 
For instance, the Traeger Pro 780 has an impressive 780 square inches of cooking space. Meanwhile, the portable version has a cooking space of 184 square inches.
Therefore, you can find something suitable for you.
Wi-Fi Connectivity
The majority of Traeger grills can connect to Wi-Fi. This is a really useful feature that the user is sure to appreciate.
This has cleverly been called Wi-Fire. Via a simple-to-use app, you can control your Traeger grill from afar.
Additional Features
In my opinion, the additional features of the Traeger grill are superior to those of the Pit Boss.
Some Traeger models are able to notify you when the pellets are low, allowing you to replace them without having to check yourself. 
Some models are also fitted with Turbotemp, a setting that enables the grill to quickly reach high temperatures.
This is extremely useful if you urgently crave some deliciously cooked food.
Temperature Control
While both brands have a range of different temperatures at which you can set the grills, the Traeger has better control over these temperature settings.
Consequently, you can find the perfect temperature at which to cook your produce.
In contrast, the Pit Boss temperature dials seem to be somewhat limited, so you risk finding a temperature that is too high or low.
What are the Disadvantages of Traeger?
Price
Traeger grills can be quite an expensive investment. You will likely have to spend at least $600, with more expensive models costing around $1,500.
While this ensures that the grills are of amazing quality, it means that you will have to be willing to pay more for this brand.
If you grill food regularly, then this will be worth the price. However, you might want to opt for a Pit Boss if you are more of a casual griller.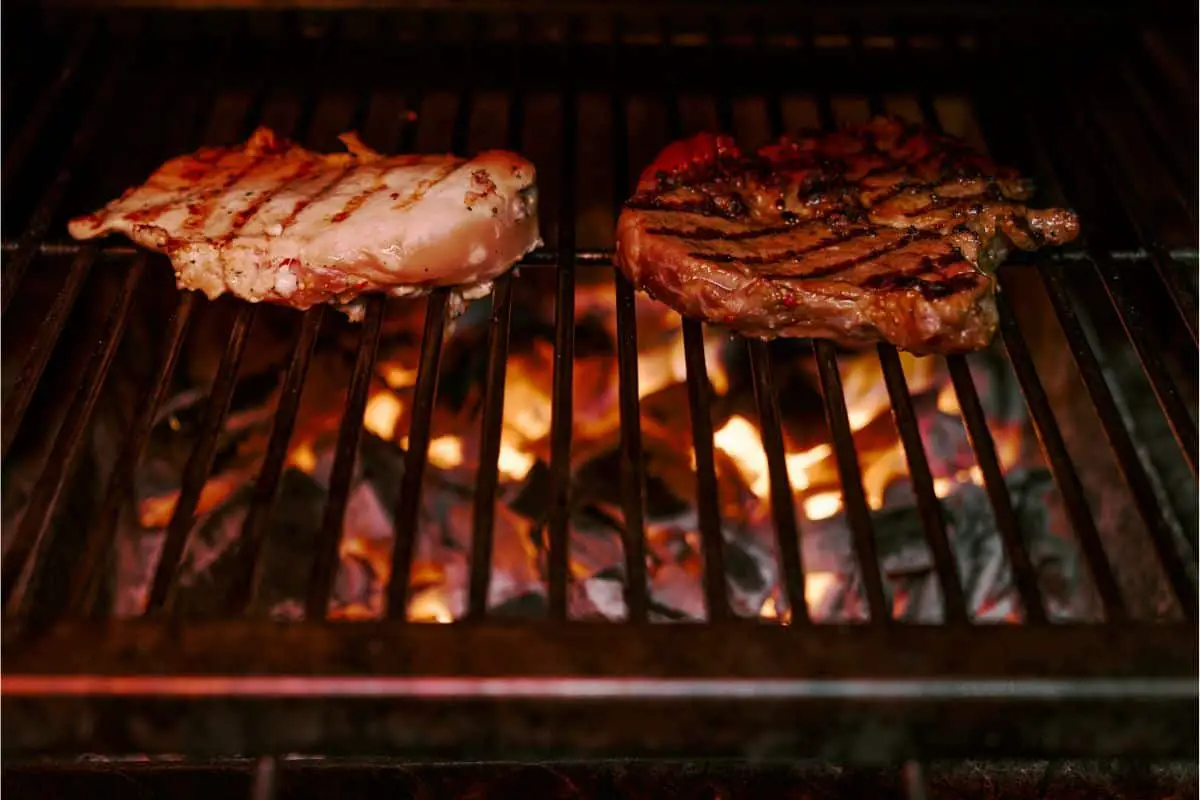 What are the Advantages of Pit Boss?
Price
Pit Boss has developed a name for being a more affordable grill brand. Many of their grills are below the price point of $1,000.
Thus, if you are reluctant to spend lots of money on a grill, you should opt for the Pit Boss.
This reduced price does not mean that the quality of the grill has been reduced, so the Pit Boss grill represents a perfect balance between quality and price.
Cooking Space
As mentioned, cooking space is a positive shared by both brands. Like Traeger, Pit Boss also provides a broad plethora of products, which have varying cooking spaces.
For instance, the Pit Boss Sportsman 820 has a cooking space of 820 square feet. In comparison, the portable PB100P1 grill has a cooking space of 234 square inches.
Warranty
Most Pit Boss grills come with impressive warranties of 5 years. This is longer than the Traeger ones, which are usually 3 years.
If your Pit Boss unexpectedly stops working within this time, the warranty will cover it.
Pellet Hoppers
Hoppers, the part of the grill that stores the pellets, tend to be larger on Pit Boss products than Traeger ones. Of course, the size of the pellet hopper will vary depending on the size of the grill.
Larger grills will require bigger hoppers and will have more space for them. As a consequence, you won't need to replace the pellets as often as you would when using a Traeger grill.
What are the Disadvantages of Pit Boss?
Additional Features
Compared to the Traeger grills, Pit Boss offers very little variety when it comes to additional features.
While you can buy a lot of add-ons from the online store, most Pit Boss models do not come with particularly unique features.
You can connect the grill to the Pit Boss app, but from my experience, the app is somewhat patchy.
Frequently Asked Questions
How Long Has Traeger Been Around?
Traeger is a brand that was founded in 1985 by Joe Traeger, who gave his name to this company. The Traeger family sold the company in 2006.
Since then, it has been under completely different management.
Are Pellet Grills Worth it?
Yes, pellet grills are certainly worth it in my opinion. They offer lots of different cooking techniques and are perfect for people who enjoy outdoor cooking.
If you love a well-cooked burger, then a pellet grill is more than suitable. Of course, you should think carefully about which brand is best for you.
Final Thoughts
Overall, Traeger and Pit Boss are both fantastic brands that you should consider buying grills from.
By weighing up these advantages and disadvantages, you can determine which brand is best for you. Either way, you will likely be satisfied with a Traeger or a Bit Poss!