If you love grilling, you'll most definitely have heard about Traeger grills. When it comes to cutting-edge, high-quality, reliable pellet grills, Traeger has been THE industry trailblazer since the 1980s. 
Traeger may be one of the best grill brands on the market, but how much do you know about them? I've owned a Traeger grill for over a year and have recently asked myself where Traeger grills are made. In particular, like so many other goods we buy today, are Traeger grills made in China?
Here's what I discovered, to my great surprise:
Traeger grills are made in China (the People's Republic of China to be precise!). The iconic American grill brand no longer manufactures American-made grills.
With this coming as a surprise, I decided to investigate further and clear things up. In this post, I'll tell you where Traeger grills are now made, where they were once made, and whether we can still rely on Traeger's quality or not.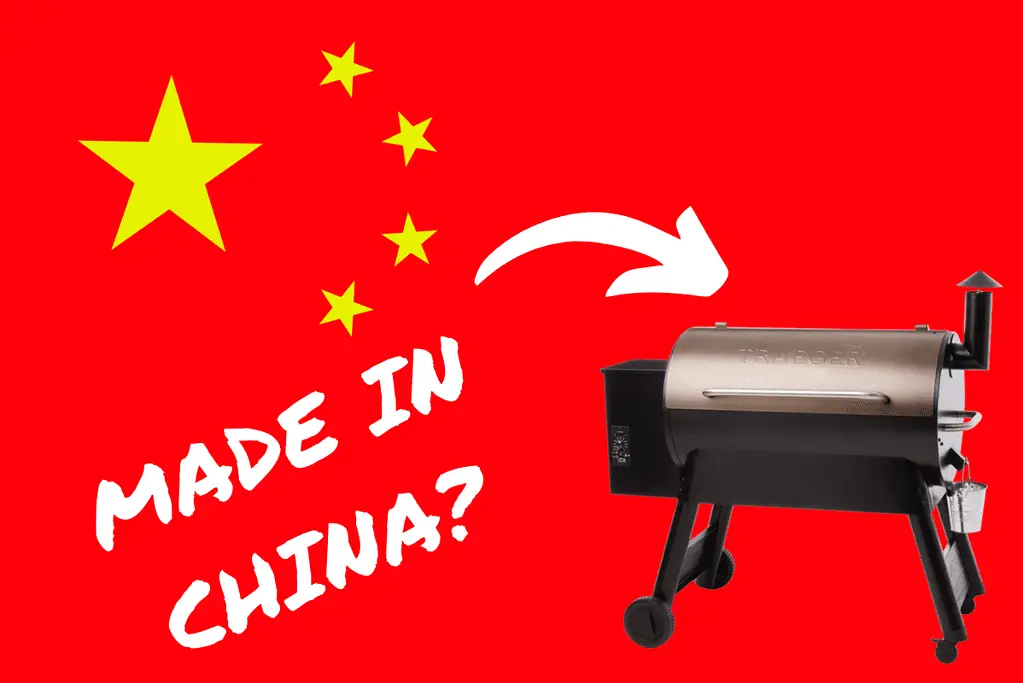 Table of Contents
Where Are Traeger's Grills Made?
Despite being recognized as one of, if not the biggest American manufacturers of state-of-the-art pellet grills, Traeger grills are actually made in China. 
While many grill owners still believe the All-American brand manufactures their grills in the US, it's not the case – or no longer the case to be precise.
When Did Traeger Move Manufacturing to China?
To successfully produce high-quality grills at the desired price point, manufacturing left the United States in 2006.
Why Did Trager Move Manufacturing To China?
My guess is that manufacturing had to be moved to China to reduce production costs, maintain affordable retail prices, and keep profit margins sustainable. 
While some people may feel cheated by this discovery, it is worth noting that Traeger doesn't try to hide this. Relocating manufacturing overseas has been one of the tenants of globalization and almost every US brand has some or all of its manufacturing in China. Where do you think Apple iPhones are made for example?
Traeger made it public knowledge that its manufacturing was moving to China and continues to keep users updated today. 
Despite this business decision, it is worth remembering that Traeger grills are still one of the most expensive brands of grills on the market.
What Promoted Traeger To Move Their Manufacturing To China?
There are actually a number of key situations that arose that in many ways led to Traeger moving its manufacturing to China. If it wasn't for those situations, Traeger might never have moved its factories.
The first thing that impacted Traeger massively was the expiration of its patent. Joe Traeger patented his grill designs after he founded the brand in 1985. Thanks to this patent, no other brands could copy Traeger's innovative design. The problem was that this patent expired in 2006, giving other brands the freedom to copy Traeger but make their grills less costly. Of course, this led to Traeger having to find new ways to reduce costs.
Secondly, Joe Traeger also sold the company in 2006 for $12.4 million. This impacted the company because it took away the man who had ingrained an all-American philosophy. The investors who took over likely sought ways to increase profit margins to increase the speed at which they would get a return on their investment.
This, along with a need to lower costs saw the new owners move the brand to China. Who knows, if Traeger had kept their patent and Joe Traeger kept ownership, Traeger grills might still be manufactured in the USA today.
Has Traeger Grill Quality Dropped Since They're Made In China?
With this change in the manufacturing process and ownership, a lot of people find themselves wondering whether the overall quality of Traeger grills has dropped. 
While this may be a tough question to definitively answer, the general consensus within the grilling industry is that yes, Traeger grills have seen a drop in quality. It is believed that Traeger has lost some of its perfection as a result of lower production costs. 
However, whether this is actually the case can't be said for sure. This apparent drop in quality could simply be down to Americans preferring all-American grills.
Does Traeger Manufacture Outside Of China?
At the time of writing this post, Traeger only has manufacturing plants based in China. However, that doesn't mean we won't see more factories situated in other locations in the future.
With Traeger continuing to grow and expand its product range, we shouldn't be surprised if we see more factories pop up.
Having said that, we shouldn't get any hopes up about the companies manufacturing returning to America.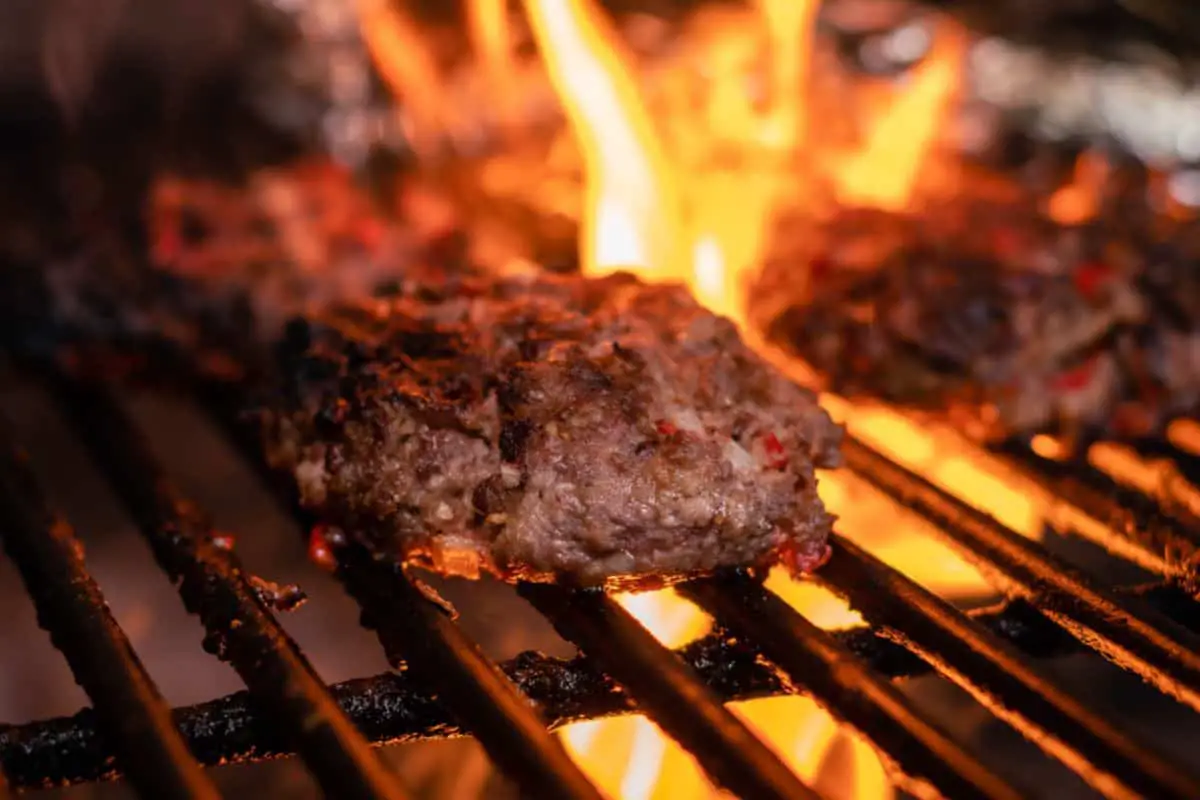 My Final Thoughts
So, Traeger grills are no longer made in the United States. Instead, manufacturing takes place in China where production costs are lower.
Whilst this may have angered Americans that want American-made products and potentially led to a decrease in quality, the move isn't enough to knock Traeger off its perch as one of the best grill brands in the world.
In the future, we may see more Traeger factories opened around the world or even back in America, but for now, we'll just have to wait and see what happens. 
Frequently Asked Questions
Where Was Traeger Founded?
Traeger originally started in Oregon in 1985 when grilling enthusiast Joe Traeger produced his first pellet grill.
The company then stayed based in Oregon until Joe sold the company in 2006 for just $12.4 million dollars. 
Is It Still Possible To Buy A Traeger Grill Made In The USA?
Unfortunately, it is now completely impossible to buy a new Traeger grill made in the United States. Of course, there's always that slim chance you might find a vintage Traeger model somewhere that predates the 2006 takeover, but those are pretty difficult to come by.
You might also read online that Traeger has a headquarters in Salt Lake City, Utah. While this is the case, you still won't find any American-made grills there.